Our FTE Staffing Services
While many organizations tend to be pretty self-sufficient with their CCM/UX solutions, issues often arise that create resource constraints in the daily support of these complex platforms.  Employees may retire, change jobs, or move to a different area of organization resulting in a void of experience.  In other situations, companies may simply need a temporary burst of knowledgeable resources to get over the hump on a legacy conversion or an upgrade.  At the end of the day, it can be very hard to find resources that have experience in these complex and challenging technologies that can also seamlessly integrate with your existing staff and pitch in.  This is where our experienced FTE staff can help.
Key Features & Benefits of FTE Staffing
Our FTE (full-time equivalent) service arrangement has been one of our most popular services offering, and for good reason.  The benefits of this arrangement are as follows:
Experienced Professionals – our staff work as an extension of your staff and bring year of experience with your publishing application to the table. As a result, they are ready to be productive on day one.
Financial Savings – you have the benefits of an employee without the 30-40% overhead typically associated with statutory employees for employee benefits, payroll taxes and work space.
Discounted Rates – our FTE rates are significantly discounted from our normal T&M rates (discount varies with time commitment).
Flexibility – you set the priorities and work schedules for our staff. They are there for you and will not be reassigned to other engagements while assigned to you.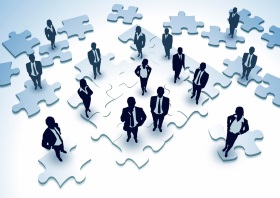 Whether you're facing a large conversion, system upgrade, or simply need a steady and experienced hand to provide managed support for your CCM platform, we have the seasoned experts that can assist with the heavy lifting.  Don't try to outsource to an overseas body-shop that will be learning the system on your dime, work with the professionals that have decades of experience with these special technologies.