Transform customer experiences with OpenText Exstream
Maximize your return on investment in OpenText Exstream by engaging our team of SME's to fast-track your projects and ensure that you are first to market with cutting-edge CCM solutions for your customers.
Our OpenText Exstream Practice
OpenText Exstream, a Customer Communication Management (CCM) suite, provides a highly flexible and scalable environment for event-driven integration to source systems, delivers communications through a multitude of channels and protocols, and orchestrates communication production jobs across a broad variety of industry verticals.
Exstream was originally founded by Dialogue Software in Lexington, Kentucky in 1998 and acquired by Hewlett-Packard in 2008.  OpenText, one of the largest independent software providers for Enterprise Information Management (EIM) solutions, acquired Exstream from Hewlett Packard in 2016.
Personalized Communications
Create personalized output that drives customer engagement and subsequent brand loyalty.
Risk Mitigation & Efficiency
Reduce the potential for errors & omissions through approved content that is available for the right jurisdiction and effective dates.
Cloud Integration
Deploy to cloud for streamlined integration and access to design, authoring and orchestration capabilities.
Migrations/Conversions
Migration of legacy solutions to Exstream, conversion from other CCM platforms to Exstream.
Exstream Implementations
Design and implementation of new CCM solutions or enhancements of existing ones with Exstream.
Exstream Staffing
Staffing of hourly or full-time equivalent resources to assist with your OpenText Exstream deployment.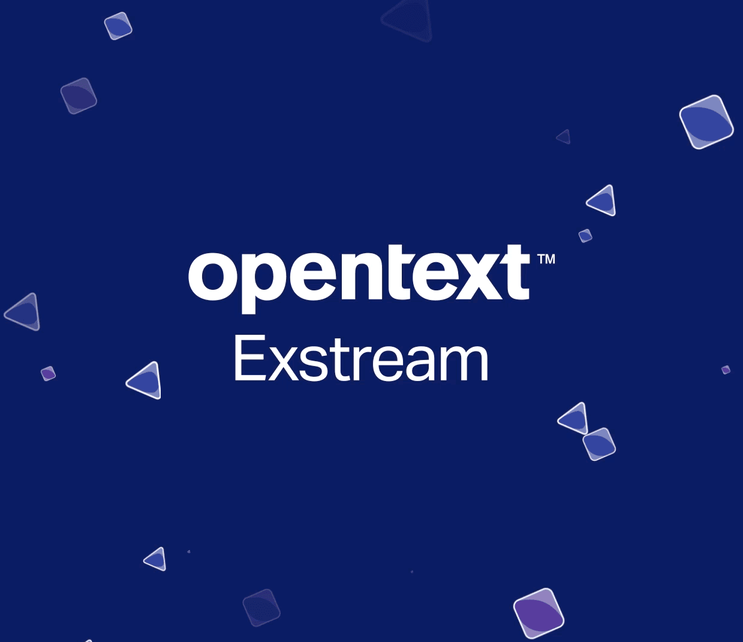 Whether you're migrating a legacy print platform to OpenText Exstream or simply need some subject matter experts to assist with day-to-day tasks, we can help.  Our Exstream services include:
Strategic guidance on OpenText Exstream vendor analysis to align with business needs.
Upgrades from old HP Exstream applications to the latest versions and patches.
Support and maintenance services for existing Exstream deployments.
Updates to existing integrations to work with the latest version of Exstream.
Installation and support of Exstream Empower-based solutions.
Migrations of legacy platforms such as Documaker, Istream or other systems to OpenText Exstream.
Conversions of any custom-built solutions to Exstream.
Design and implementation of new CCM solutions built upon Exstream.
Customization and enhancement of existing CCM solutions built with Exstream.
Assistance with run-time configuration and post-processing integration.