Leadership Team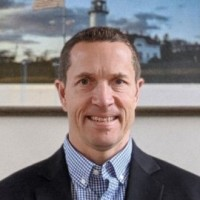 A.D. Kent
Managing Partner
DocVentive was co-founded by A.D. Kent in 2012. He is an expert in document automation, content management & publishing solutions, and has over 20 years of experience delivering profitable enterprise-class solutions to the Utilities, Insurance & Financial Services market verticals.
Prior to founding DocVentive, A.D. was a Founding Partner for a start-up company that provided products & services around the Oracle Documaker family of solutions.  He contributed strategic guidance and technology expertise to multiple project teams across a variety of enterprise-scale implementations, and fostered strong client relationships through consistently successful project implementations. A.D. was formerly a Development Manager for Docucorp International. He was responsible for strategic design & delivery of Docucorp's historically profitable policy issuance solution for the web (iPPS/iDocumaker). He was also the chief author and architect of their initial SOA (SaaS) execution strategy for Documaker, called EWPS. He has overseen and implemented countless document automation solutions for a multitude of insurance carriers of all sizes, and is an authority in real-time publishing systems and cloud-based content-management solutions.
A.D. is an expert in the following areas:
Insurance policy issuance application workflow and integration with a variety of CCM applications.
Quadient Inspire family of solutions, including Designer, Scaler, Interactive, ICM, and Dynamic Communications.
Interactive claims/correspondence solutions featuring Oracle Documaker (EWPS, WIPEdit).
Oracle Documaker Enterprise Edition.
Real-time publishing application design for quoting, policy issuance, statements.
Enterprise-scale application development (.Net, Java).
Web services design & integration, with a specialty in cloud-based content management & distribution solutions.
XML design and efficient document automation.
Cloud-based policy solutions integrating third-party systems with custom-built services for data-mapping.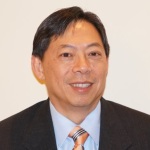 Hsi-Ming Lin
Managing Partner
DocVentive was co-founded by Hsi-Ming Lin in 2012. He is an expert in document automation solutions, and has over 25 years of experience managing development teams, providing consulting & technical services, and bringing new and innovative products to market.
Prior to founding DocVentive, Hsi-Ming worked as independent consultant assisting companies developing business strategies, technical solutions and operational processes.  He co-founded The Span2/NetCommerce Company, where he served as CTO and Senior Vice President. Hsi-Ming also served as Senior VP of R&D at Docucorp International (formerly Formaker Software). He was originally responsible for the creation and development of DAP (the Document Automation Platform) for Formmaker, now known in the industry as Oracle Documaker. Prior to Docucorp, Hsi-Ming's business experience included several senior management and product development positions with several successful companies in developing software solutions for Financial Service industries.
Hsi-Ming is an expert in the following areas:
Batch-print solutions featuring Oracle Documaker on all platforms (Windows, UNIX/AIX, MVS).
Documerge to Documaker conversions, including the design & development of various utilities to facilitate the forms-conversion process.
Calligo/IStream to Documaker conversions.
Oracle Documaker upgrades (11.x through 12.x).
Documaker integration with Oracle's UCM.
Documaker legacy archive (CAR format) conversion.
Documaker custom-code maintenance and upgrades.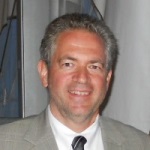 Bill Favara
Managing Partner
Bill joined DocVentive as a Managing Partner in 2013. He brings to DocVentive over 20 years of leadership experience managing the growth of professional service organizations, including expertise in the areas of finance, administration, operations, and product management. His strong background in finance, accounting, taxation, contract negotiation, and revenue recognition has enabled sound business decisions that resulted in profitable and sustained growth of professional services groups throughout his career.
Prior to joining DocVentive, Bill worked in both Director and Executive-level positions at several technology companies. Bill served as Director of Consulting Services at Oracle's Financial Services Global Business Unit. Prior to Oracle, Bill worked at Skywire Software and its predecessor Docucorp International as VP of Professional Services where he was responsible for the growth, margin utilization, and client satisfaction for a global consulting group. He also reported directly to Skywire's president as VP of Finance and Taxation. During his tenure of VP of Finance and Taxation, Bill was involved in the acquisition, merger, and sale of software companies.  Bill holds a Bachelor's degree in Accounting from Pace University, a graduate degree in Taxation from Long Island University and a CPA from the state of New York.
Bill is an expert in the following areas:
Consulting operations, practice,and procedures.
Contracts and Agreements.
Project Management and Oversight.
Enterprise Software and Program Management.
Vendor Management
Software Revenue Recognition