Quadient
Delivery Partner
Quadient is the driving force behind the world's most meaningful customer experiences. By focusing on four key solution areas including Customer Experience Management, Business Process Automation, Mail-Related Solutions, and Parcel Locker Solutions, Quadient helps simplify the connection between people and what matters. Quadient supports hundreds of thousands of customers worldwide in their quest to create relevant, personalized connections and achieve customer experience excellence.
Quadient
GhostDraft
Solutions Partner
Our mission is to digitally transform the customer experience by delivering a better way for you to correspond and interact with your customers. At GhostDraft, we view documents as more than just a piece of paper and understand that each document is a consumable, digital asset.
GhostDraft harnesses the power of digital and our years of domain expertise to generate and manage the most complex regulatory compliant documents while delivering the personalized customer communications your customers expect – clear, relevant and actionable. Our market-leading, cloud-based CCM solution enables you to leverage your documents to improve profitability and speed to market while strengthening your customer relationships. With GhostDraft, you will love what your documents can do for you.
GhostDraft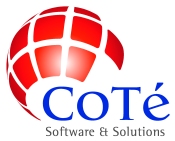 CoTé Software and Solutions
Partner
CoTé specialise in helping organisations improve customer engagement and streamline business processes, solving a range of business challenges across enterprise information management, through enabling cloud-technology, independent advisory services and professional services underpinned by an ICT College.
CoTé Software and Solutions

CDP Communications
Partner
Since 1984, CDP (www.cdpcom.com) has provided advanced conversion and viewing technologies, to help OEM technology vendors convert their clients' data streams into industry standards for viewing, distribution, data extraction, printing format conversion and comparisons.
CDP's Application Programming Interface (API), ADEPT Suite, Visual Knowledge Manager, and STREAMdiff products are integrated as critical components of their Business Partners' products and solutions for; document composition, electronic statement presentment, content management, archiving, print redistribution, and customer relationship management.
Through a strategic partnership program, CDP technologies are deployed in end-to-end solutions, which address the needs of organizations in key vertical market segments including the banking, insurance, brokerage, and telecommunications industries.
CDP Communications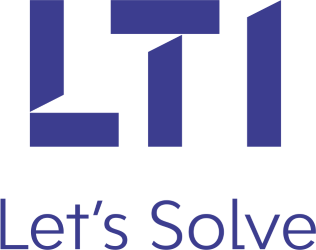 LTI
Partner
LTI (NSE: LTI, BSE: 540005) is a global technology consulting and digital solutions company helping more than 300 clients succeed in a converging world. With operations in 27 countries, we go the extra mile for our clients and accelerate their digital transformation with LTI's Mosaic platform enabling their mobile, social, analytics, IoT and cloud journeys. Founded in 1997 as a subsidiary of Larsen & Toubro Limited, our unique heritage gives us unrivaled real-world expertise to solve the most complex challenges of enterprises across all industries. Each day, our team of more than 25,000 LTItes enable our clients to improve the effectiveness of their business and technology operations, and deliver value to their customers, employees and shareholders. Find more at www.lntinfotech.com or follow us at @LTI_Global.
LTI