A
s a legacy platform introduced by Image Sciences back in the 1980's, DocuMerge is a simple yet proven document publishing platform typically run on the Mainframe that has served the Insurance Industry quite well.  If you're still running Documerge today, you probably know that 'Merge is facing end-of-life in the near future, so the time has come to start planning a conversion strategy to newer and more modern publishing solutions like Quadient Inspire, Oracle Documaker, or OpenText Exstream.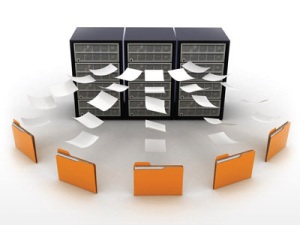 Oracle Documerge Support
Oracle has placed Documerge on indefinite "sustaining support", as they typically do with all Oracle Insurance flagship products, but that doesn't necessarily mean that you'll get all the support that you need to promptly resolve production issues when they arise.  What it does mean is that Oracle will provide access to on-line support tools, upgrade rights, pre-existing fixes, and technical support for as long as you own the product and continue to pay annual maintenance fees.  If you're highly-dependent upon your Documerge system, now is the time to establish an execution strategy to a newer & more capable document automation platform.
The Documerge Conversion Authority
Whether you're looking to convert your Documerge systems over to Quadient, Documaker, Exstream or some other CCM solution, nobody else has as much experience migrating legacy publishing solutions to modern-day platforms than we do.  Our approach to conversion largely depends upon the target platform, and we often employ different accelerators to automate clean-up of the converted forms.  As former Docucorp Executives & Engineers, we have extensive knowledge of Documerge and have established best-practices for migrations to newer solutions.  We can even assist in turnkey VDR (Variable Data Reformatter) migration, starting with extensive VDR analysis to extract business logic and determine what needs to be re-written or can be handled by an updated publishing platform.  So, whether you're converting auto insurance quotes or a large commercial policy-issuance line, we can handle it all.
As a legacy framework that is nearing end-of-life, knowledge of Documerge is increasingly limited.  Our core team of professionals are former Oracle/Docucorp staff that have roots going back to legacy organizations that designed & built the Documaker & Documerge publishing solutions.  Our services include:
EDL conversion (AFP, MetaCode forms) from VLAM backup
VDR analysis and extraction of COBOL business logic to base publishing rules and/or updated middleware technology
Migration of printer-resident resources such as as Xerox Metacode overlays (.FRM), IMG files, page segments, and fonts
Best-practices migration to Oracle Documaker, leveraging key Documaker features.
EDL member extraction

Field-definition database (FDB) generation via Documerge Rulebase Report

XDD generation
Font-mapping (AGFA, OpenType, others)
Forms clean-up (automated, manual)
Re-branding of forms per established corporate standards
Proven world class Documerge conversion methodology
Suite of custom-built tools to assist conversion to Quadient Inspire, Oracle Documaker, OpenText Exstream or other CCM solutions
Support for transitional parallel processing
Contact us today for more information on getting support and assistance with your Documerge migration project.