D
o you know how to convert your existing IStream implementations and old Calligo documents to Oracle Documaker, Quadient Inspire, OpenText ExStream, GhostDraft, or some other solution?  What about migrating your existing business logic to a new platform?  Should you simply convert your Word-based IStream/Calligo documents to RTF or DXF for import,or do they need to be redesigned as reusable resources to work best with Documaker, GhostDraft, Quadient Inspire, Exstream or other CCM platform?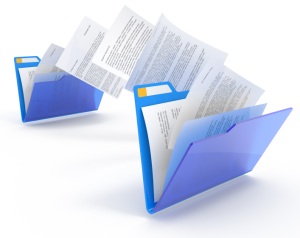 The Calligo/IStream Conversion Authority
Merely converting your old Calligo documents to Documaker or ExStream isn't going to buy you much, and you'll be left thinking about how you're going to fit your business logic in the picture.  As former Docucorp Executives & Engineers that had a hand in the success of Oracle Documaker and former IStream/Calligo architects and developers, nobody knows legacy print solutions better than us.  We can help you make the smart decisions necessary to efficiently convert your IStream system to another CCM platform.  We have more experience than anyone in the industry converting legacy publishing solutions like IStream/Calligo documents, and we have custom-built tools to automate the conversion of IStream/Calligo documents and can provide critical guidance on everything from document conversion/design to business rules migration.
So, whether you own both IStream and Documaker and need somebody to help you monetize your investments in Oracle technology with a smart move to Documaker, or you're looking for direction with cost determination & business decisions surrounding your conversion strategy to another platform, we can provide the critical guidance necessary to successfully migrate your legacy IStream print solution.
Potential Target Platforms
GhostDraft – perhaps the most similar to IStream, GhostDraft provides a Word-like Studio experience and document assembly features that are very familiar to existing IStream users.  Capable of producing PDF, Postscript, and Word (.docx) output (amongst others).  No support for mainframe print (AFP, Metacode).
Documaker – Documaker comes with built-in tools to help facilitate the migration from IStream, and can handle very complicated document assembly logic across a broad variety of output types.  If you are currently using IStream Customizer to produce Word (.docx) output, please note that Documaker does not support this output type.
Quadient Inspire – a very comprehensive document assembly platform built upon intuitive workflows and robust data aggregation & transformation rules to drive document assembly.  A full complement of CX tools for servicing omni-channel customer engagement across a broad variety of output types.
OpenText Exstream – a well recognized, module-based CCM platform capable of dynamic document assembly across all lines of business.
Our Calligo/IStream Migration Methodology
Automated extraction of IStream/Calligo model documents to Word, RTF, and ExStream DXF formats, and automated extraction of IStream/Calligo business logic to code (C#, script, other languages) and their metadata to XML.
Automated extraction of IStream/Calligo generated documents, including custom wordings from IStream/Calligo Customizer to Word or RTF formats, and their metadata to XML.
Mass migration of all of IStream/Calligo documents including metadata from IStream/Calligo DMS to other Enterprise Content Management systems (Oracle UCM or Microsoft Sharepoint).
Import and assembly of resources to target solutions such as Oracle Documaker, GhostDraft, Quadient Inspire, and OpenText Exstream.
Review existing solution and establish optimum roadmap for the future.
Integration with finishing equipment (2D barcode, pre-sort integration).
Integration with Content Management solutions (Oracle's UCM, IBM's CMOD, ImageRight).