DocVentive adds Randy Skinner to Leadership Team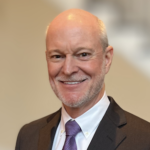 Atlanta, GA – June 7, 2023
DocVentive, an industry authority in document automation and CCM/UX services, announced today that Randy Skinner has joined the company to further develop their growing portfolio of consulting & service offerings. Mr. Skinner brings a wealth of experience, having spent the last 30 years at Oracle, Skywire Software, and Docucorp where he was instrumental in developing industry leading products, professional services business, and key insurance client relationships.
With more than 25+ years executive level experience, Mr. Skinner joins DocVentive as a Partner to further strengthen the leadership team. He was part of the initial team charged with building rule-based document assembly processors which are utilized across the industry today.  Mr. Skinner leveraged that critical experience to build and manage large services teams focused on successfully assisting some of the largest Insurance and Financial Services organizations across the globe with their document automation goals and initiatives.
"I am honored and excited to join DocVentive and their great team", said Randy Skinner. "The team at DocVentive have built a reputation as a premier provider of CCM solutions and services, and I look forward to helping further expand their offerings, services and leadership within the industry."
"Randy's addition to our team further reinforces our commitment to being the leading authority in CCM/UX systems integration", said A.D. Kent, Managing Partner of DocVentive.  "He has a wealth of knowledge and experience in this space and fits perfectly within our ethos of innovation and excellence.  We're fortunate to have someone of Randy's caliber onboard to help us scale our portfolio of best-in-class services around Quadient Inspire, OpenText Exstream, GhostDraft, Oracle Documaker and other leading solutions."
"In addition to CCM/UX solution experience, Randy also brings deep knowledge of Financial Services operations that will further enhance our ability to help clients leverage technology to solve complex business problems", said Hsi-Ming Lin, Managing Partner of DocVentive.  "I have known Randy for over 30 years, and he has a unique ability to explain to clients how to leverage CCM/UX technology to gain a competitive advantage.  I am looking forward to collaborating with him again as we continue to bolster our reputation as a leader in this space. "
About DocVentive
DocVentive is an industry-leading authority in helping companies improve their customer experiences through document automation and CCM/UX services & solutions. With decades of experience solving complex business problems, DocVentive has a proven track record of implementing mission-critical solutions and developing innovative products and cloud-based services for the U.S. Insurance, Financial Services and Utilities market. Headquartered in Atlanta, GA, DocVentive services a wide range of organizations with document automation and CCM/UX needs, ranging from legacy print conversions to interactive on-demand solutions.
---
---
---