Our CCM Managed Services Offerings
Are you spending too much time and resources on your document automation infrastructure and not enough on the core applications and competencies that drive your business?  Do you have legacy systems like Documaker, Documege, Calligo/IStream, or others that are increasingly difficult to maintain and support?  Have you considered a Managed Services engagement in the past, but are concerned that most vendors won't have the deep product expertise and experience to properly manage your system?  If so, we can help.
Our Managed Services provides ongoing oversight of your CCM/UX infrastructure so you can focus on your core business applications.  We leverage our decades of experience in the industry to implement a best-practices approach to maintain your infrastructure, which ultimately helps to reduce your operational overhead and risk.  Our Managed Services handles common tasks such as system upgrades/patches, process monitoring, error resolution, resource promotion and provides full-lifecycle services to provision and support your document automation infrastructure.
Health Monitoring – monitoring of your document-automation infrastructure for bottlenecks, resource constraints, system exceptions, and other aspects that may impact system reliability and performance.
Incident Management – debug and resolve errors as they occur to provide quick turnaround on critical issues impacting production.
Patch Management –  apply patches in a timely and consistent manner to minimize the impact on your business.
Regression Testing Support –  provide assistance through regression-testing of any updates to your system to resolve errors or changes utilizing our automated tools and techniques.
Infrastructure Provisioning – provision, monitor and manage discrete infrastructure regions to support full resource management from DEV to PROD and provide efficient response to load requirements by bursting resources to meeting production demand.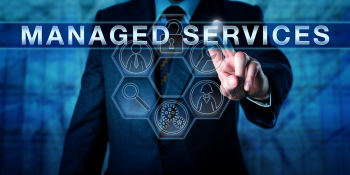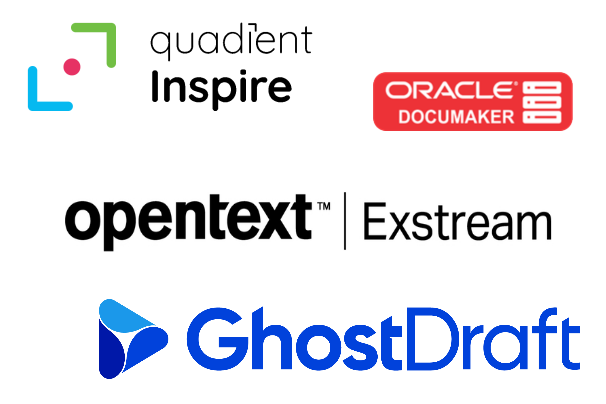 Solutions that we Support
Quadient Inspire
OpenText Exstream
Oracle Documaker

Enterprise Edition
Standard Edition
Desktop/PPS

Calligo/Istream
GhostDraft