I
f you're a Carrier or MGA looking for a cost-effective and efficient means of managing, and distributing electronic forms to multiple agency locations running Oracle Documaker (Docucorp/PPS), we can help. DocVentive provides a fixed-price Library Maintenance subscription program that enables organizations to offload mundane administrative functions such as forms-maintenance and focus on core competencies such as managing customers and risk.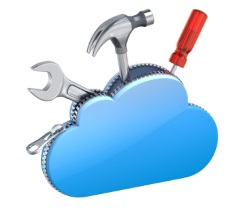 Our Process
Agency lists are provided to DocVentive to indicate which agencies receive library updates. The Carrier/MGA works with DocVentive to provide updates to this listing throughout the Library Maintenance contract period as agents are added and removed.
The Carrier/MGA and all agencies are granted access to DocVentive's cloud-based AgencyDisk service, though which library updates are provided.
DocVentive works with the Carrier to develop a pre-set schedule of release dates throughout the year.
The Carrier/MGA submits questionnaires for all maintenance requests to DocVentive to indicate the type of changes, applicable companies, lines-of-business, and other pertinent information necessary to perform library maintenance.
DocVentive updates the library according to the specifications that have been provided by the Carrier/MGA.
DocVentive provides a cloud-based sandbox for the Carrier/MGA to unit-test library updates.
Once approved by the Carrier/MGA, DocVentive distributes the library updates via their cloud-based AgencyDisk service or via CD (additional charges apply).
What's Included
All form revisions to existing forms in existing lines-of-business.
Creation or conversion of new forms for existing or new lines-of-business.
Addition of or changes to existing variable data fields per specifications provided by the Carrier/MGA.
Updates to the forms-reference table that drives the forms-selection for applicable forms by company and line-of-business.
Addition and/or changes to calculations, scripting, tables, INI files, help files, or table files.
Configuration and testing as necessary to implement form changes and/or revisions to the library.
Library distributions to all produces as pre-determined by the Carrier/MGA and DocVentive when the maintenance process commences.
How to get started
We start with an up-front evaluation to establish the scope, volume, and frequency of library updates and distributions. Once this is determined, we estimate a block of hours per month that will be required to satisfy the maintenance subscription. The actual monthly cost of the engagement is ultimately determined by these factors.
Contact us today learn more and obtain monthly subscription pricing information.