A
re you using Documaker effectively for your interactive publishing needs? If not, you're not alone – we've heard from countless customers that would really like to leverage the powerful interactive capabilities of Oracle Documaker, but aren't sure where to start. We're here to help.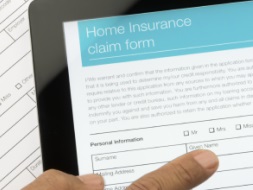 The Documaker Interactive Authority
Whether you're looking to utilize Documaker for an interactive claims correspondence solution, on-demand policy issuance application, or simply need to implement a real-time quoting system, nobody else has as much experience building interactive and on-demand publishing solutions under Oracle Documaker than we do. Founded by some of the original executives & architects behind Documaker's interactive technologies, our team of experienced professionals are the industry authority in Oracle Documaker. We've designed and built numerous enterprise-scale interactive solutions that leverage Oracle Documaker as the foundation for real-time quoting, issuance, and claims correspondence systems, and can help you make the most out of your Oracle Documaker investment.
So, whether you're evaluating the new interactive capabilities available in Documaker Enterprise Edition, or are looking to make the most out of your existing Documaker Standard Edition license, we're here to help you make the smart and cost-effective decisions necessary to leverage your Oracle technology investments.
Our real-time publishing expertise includes:
Policy issuance solutions using Oracle Documaker with features including front-end integration (rating, quoting, admin), optional support for remote agency access (agency profiling, XML import from AIM/others), company/line-of-business selection, support for state jurisdictions (for stamps & taxes), policy verification, endorsement/renewal/cancellation workflow, centralized work-in-process, recipient-specific policy documents (insured, home office, agent copies), ECM integration, and more.
Claims-correspondence solutions using Oracle Documaker with features including front-end integration (GuideWire, etc), letter/form-selection, multiple recipient-selection for CC/BCC's, support for claim attachments from imaging/archive, recipient-specific output processing, ECM integration, and more.
On-demand and real-time publishing solutions (including e-delivery).
Expertise in Documaker real-time publishing technologies, including IDS, EWPS, and DWS (Enterprise Edition).
Development of re-usable publishing framework for use with interactive solutions across the enterprise (policy issuance, claims-correspondence) utilizing Documaker IDS/EWPS and DWS.

Real-time integration including web services (WebSphere, WebLogic, Tomcat, IIS).

Framework development in Java & .NET technologies.

Documaker Enterprise deployment, setup, & configuration (Weblogic/WebSphere, Oracle/DB2 DBMS, SOA Suite, JMS, WebSphereMQ, DocFactory).

ECM integration (Oracle's UCM/WebCenter, IBM's CMOD, ImageRight, FileNet, others).
Please visit our portfolio page to see some sample interactive solutions built with Oracle Documaker.