I
ntroduced in 2010, Documaker Enterprise Edition represents a significant step forward from previous versions with the roll-out of a scalable architecture and factory-based processing model for document automation.  Many features that used to require custom code were internalized and introduced as core components, batching was re-organized to be more intuitive and flexible, and a framework was created to make it much easier to introduce third-party components for e-signature and content-management integration.  All of that being said, Enterprise Edition can be difficult to setup and maintain, so it's crucial to consult with experienced professions who understand how to get the most out of your investment.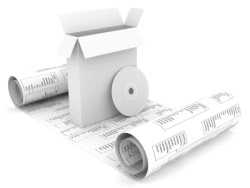 The Documaker Enterprise Experts
If you're facing the task of an upgrade to Documaker Enterprise or looking to implement a new line-of-business, our experienced staff can help.  Documaker Enterprise Edition (DMEE) introduces true enterprise-wide orchestration of Document Factory functionality at the cost of additional prerequisites that require a skilled hand to deploy and configure.  One of the more stable and performant publishing solutions on the market, DMEE introduces a myriad of configuration options to play with and parts to fit together.  However, when things are configured correctly, Documaker Enterprise can bring strength and durability to tackle some of the most complicated batch and on-demand printing needs.
So, whether you're planning a new implementation with web services integration or working on a legacy Documerge or Calligo conversion, we're here to help you make the smart and cost-effective decisions necessary to leverage your Oracle technology investments.
We're the Documaker Enterprise consulting authority, and our professional services include:
Only vendor outside of Oracle with hands-on expertise in Enterprise Edition (ODEE).
Enterprise Edition deployment, setup, & configuration (Weblogic/WebSphere, Oracle/DB2 DBMS, SOA Suite, JMS, WebSphereMQ, DocFactory).
Multiple assembly-line setup and configuration.
Migration of legacy DAL GVM's to normalized Enterprise Edition TRNS properties.
Index file creation for Mobius and other content-management solutions.
Enterprise Interactive setup & integration.
System upgrades (Standard to Enterprise, Enterprise version upgrades).
Performance tuning and scaling for maximum throughput.
Design & development of interactive correspondence & publishing solutions for Documaker.
System setup & configuration (XML, INI configuration files).
Content-management integration (Oracle's UCM, IBM's CMOD, ImageRight, others).
Contact us today for more information on getting support and assistance with your Oracle Documaker project.