S
o, you're an MGA using "Docucorp" (Documaker PPS or iPPS) today and wondering if you should upgrade to Documaker Desktop or try an alternative solution for your agents or internal business. Where do you start? What does Oracle Documaker Desktop offer that PPS doesn't…and will it support your existing forms? What about Docucorp & PPS…is that the same thing as Oracle Documaker Desktop? How do you plan to manage or upgrade your iPPS solution, and will it be supported? What about Documaker Web…does that replace iPPS and where do I start? Are there any alternatives on the market that work like Docucorp PPS and iPPS with my forms?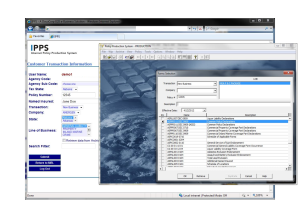 The Documaker Authority
To say that we know a thing or two about Oracle Documaker is an understatement. From the early days with FormMaker when we called it DAP (Document Automation Platform), through the DocuCorp years when it was renamed Documaker (and Documaker RP), our founders had a hand in building and growing the world-class Oracle Documaker suite of products to what it is today. So, when it comes to Oracle Documaker, PPS, and iPPS, we're the authority.
Since our founders had a hand in developing these solutions, they are well versed in the Oracle Documaker product family. Whether you're an E&S Insurance Carrier looking to introduce a new specialty-lines policy issuance or claims correspondence solution, integrating with a front-end rating or quoting system, or simply want to upgrade from PPS or iPPS or a homegrown solution, we're a premier professional services firm with more experience than anyone else in the industry to help you realize your goals.
Our Documaker PPS and iPPS services include:
Oracle Policy Issuance (Desktop & Web) upgrades
Documaker upgrades (12.0+)
Documaker consulting
Documaker conversions
Documaker Studio setup & training
Setup forms in Documaker/PPS (Docucorp)
Setup & configure insurance business rules
Retrieve data from archive
iPPS/iDocumaker expertise (Documaker Web, upgrades, custom solutions)
System setup & configuration (XML, INI configuration)
Agency Portal integration with iPPS (profiling)
Rating & admin integration
Field mapping
Forms maintenance, design, & conversions
Real-time policy & claims solutions
Desktop and web-based solutions for brokerage and agency-based needs
PPS conversions, including forms & business logic
SOA (EWPS, IDS/Docupresentment, web services) integration
Agency portals (forms delivery, data-capture, archive)